Things to know about Swiss National Park : Switzerland – The Swiss National Park is located in the eastern part of Engadine, Switzerland. It is established in the year 1914 and is the only National Park in Switzerland as of 2022.
Things to know about Swiss National Park Switzerland
It is spread over an area of 172.3 km2 (66.5 sq mi). This park is one of the oldest National parks in the Alps.
Nature and Tourism: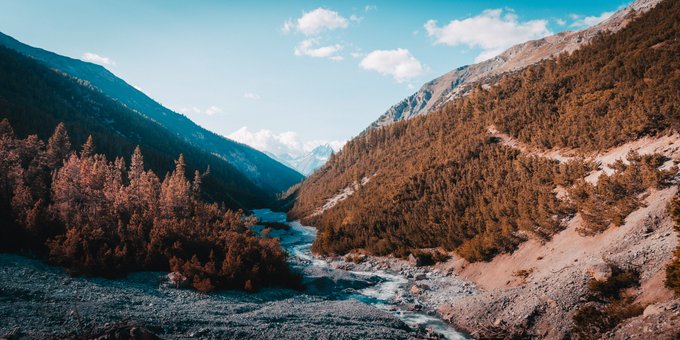 The green and clean mountain ranges along with beautiful valleys look more pleasant. The scenery of clean rivers and green mountains attracts visitors from across the globe. Such beauty and a calm atmosphere are the most required things in today's world. One can do many adventure activities in this Nature Park. But always be careful about the outside Nature. Do not try to damage the plants or rivers that are considered the lifeline of Switzerland.
Impoertant peaks in Swiss National Park :
1. Piz Pisoc – 3,173 metres
2.Piz Quattervals – 3165 metres
3.Piz da l'Acqua, 3126 metres
4.Piz Chaschauna, 3071 metres
Wildlife:
One can see a large variety of rare wildlife like
Cross-beak, Der Luchs, Mauswiesel.
Best Time to Visit:
Winter is the best season to explore Swiss National Park Switzerland. Winter enhances its beauty more than any other season. So plan your journey and explore the hidden secret of Switzerland.