Why Hydrogen Is The Fuel Of The Future : Nowadays pollution level is increasing rapidly. The use of excess fossil fuel, industrial pollutants, smoke, etc are creating many environmental hazards including various diseases, environmental issues, etc. To decrease the level of pollution and also the greenhouse gasses the whole world is now thinking and planning for alternative energy. 
Like renewable sources of energy modern science is conducting various research to find a perfect environmentally and cost-friendly energy source. It will protect both life and the atmosphere at the same time.
Why Hydrogen Is The Fuel Of The Future
So Hydrogen fuel is such a type of environmental fuel. It does not emit any harmful gasses. It only produces water (H2O ) and some amount of warm air. It is a zero-carbon emission fuel.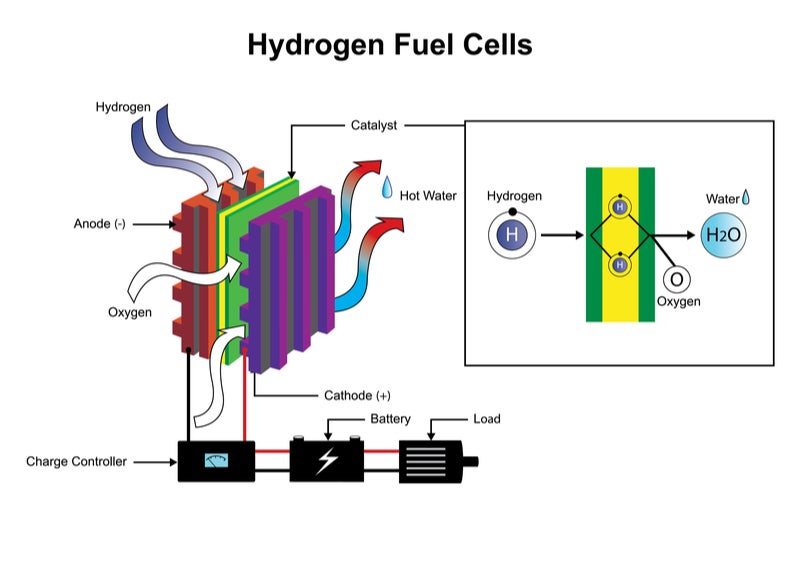 2H2 (g) + O2 (g) → 2H2O (g) + energy
The Need for Hydrogen Fuel: To fight against pollution we need to think and plan for an alternative option that is environmentally friendly. Hydrogen fuel is an environmentally friendly fuel and helps to decrease the pollution level. Developed countries are planning and focusing on Electric Vehicles which are based on hydrogen power cells. These cells will fit in the vehicles and it will provide energy.
After energy production, it will emit water and very less heat. So the need and demand for such types of energy sources are increasing across the globe.
Top companies with heavy Capex plans on Green Hydrogen Energy of India : 
JSW Energy
Reliance Industries
Adani Enterprises
Tata Power
Indian Oil
A total of $210 billion investments towards green energy is planned in next 7 years.