The fishing cat is the new brand ambassador of chilika lake. The Chilika Development Authority declared the fishing cat as the new Brand Ambassador.
The fishing cat (Prionailurus viverrinus) is a medium-sized wild cat of South and Southeast Asia. It is listed under the Vulnerable category in 2006, on the IUCN Red List. Fishing cat populations are threatened by the destruction of wetlands and have declined severely over the last few years.
The fishing cat lives in the wetlands, near rivers, streams, swamps, and mangroves. It's a very rare species found in dryland areas. It looks like a tiger and its size is like a cat.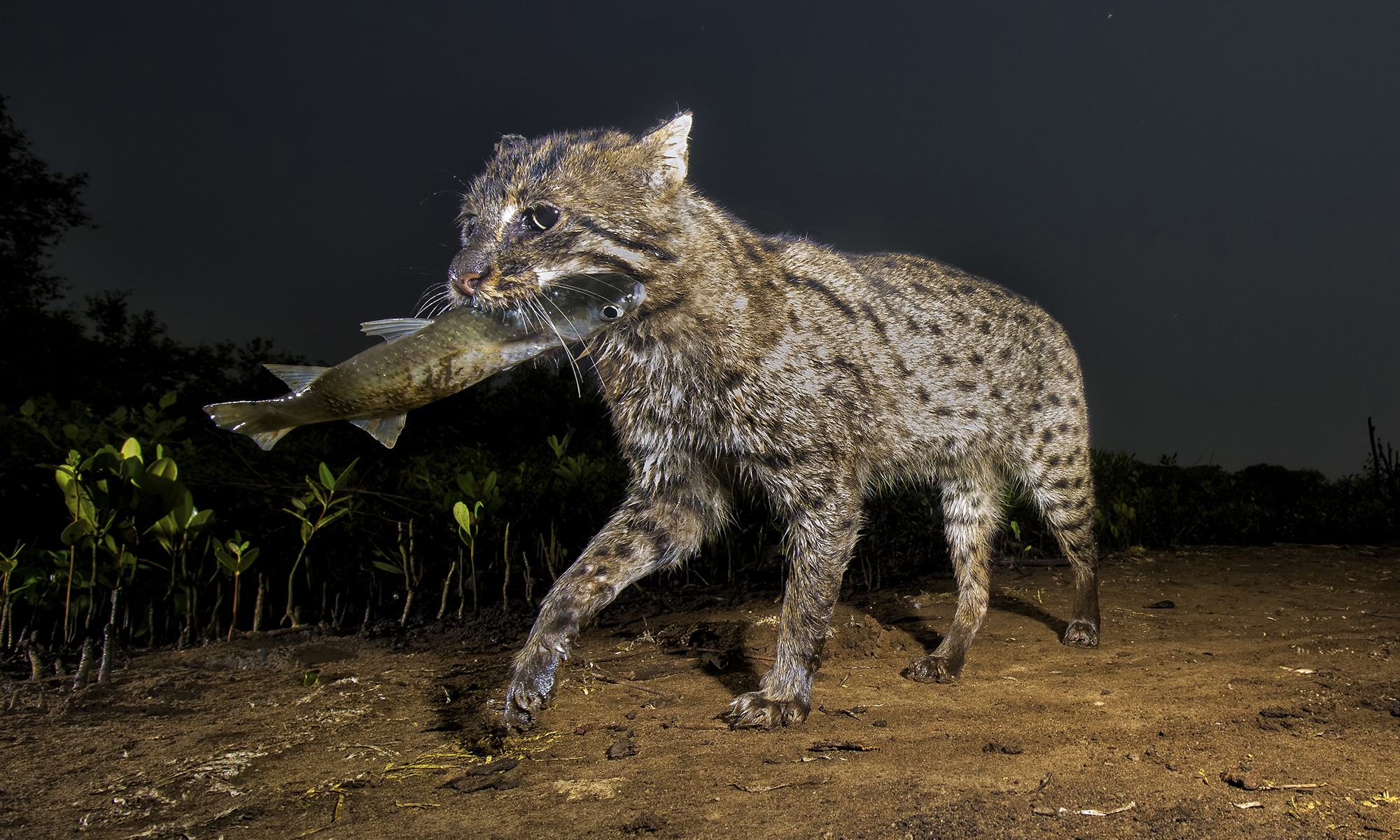 This year CDA and the forest department found this species inside the Nal grass where they are living. They are found in the Janiguda and Parikud areas of Chilika. After finding the CDA and Odisha tourism plan to save and promote the importance of this species.
The total number of Fishing cats in the world is only 3500 and comes under the schedule-1 animal category like tiger and elephant.
CDA started research on this animal and Odisha tourism planning to protect this rare species.
Read More- Best Nature Camp in Chilika- Night Stay in the Birding Hotspot of Asia