The Devil Bridge of Germany  :There are many hidden and weird thing can be found on earth.
Many of them are still undiscovered and unknown to many.
The Die Rakotzbruck is a wonder of nature, situated in Germany. It is also known as the Nature's Ring. As a series of balanced stones makes a natural bridge-like structure.
It looks like a ring as the river below this bridge makes a ring-like structure. It's a man-made bridge made over a lake in Kromalu Park.
The reflection of this bridge makes a complete circle. Deep inside the forest it looks furious and looks similar to a Hollywood scene. That is why people called it 'Devil's Bridge'.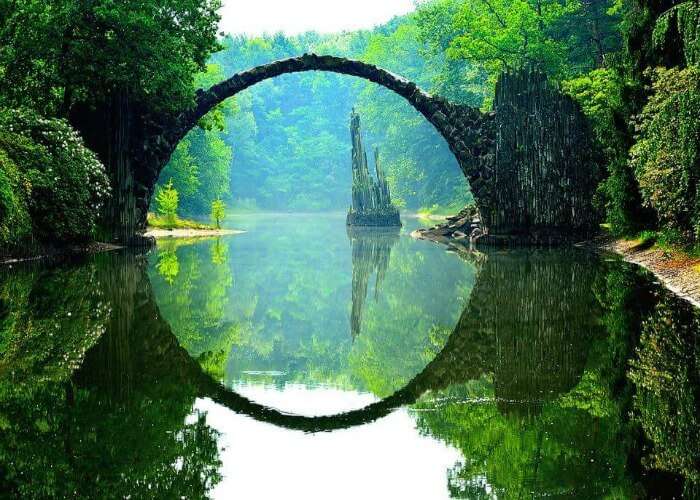 N.B : Photo credit goes to the rightful owner